by Laura Shilling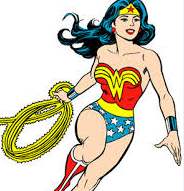 I took the Friday off work and decided to take my time on my road trip to Kenmare… I took in the lovely sites of Kildare Village (would be rude not too) and contemplated how I was going to race this one while listening to my 80s music (being a child born in the 80s of course!!)… I was still tired after Dublin the previous week so thought best to have it as a B race… less pressure and could go out and just "enjoy" the day!!
On arriving to Kenmare I checked in and then met up with John Wilson and Jonathan (for those who do Turbo sessions he is my heart rate competitor!!) to drive the course… I still wonder if this is a good or bad idea but after doing it, it suddenly became my C race!! All of our predicted times suddenly got minutes and then half hours added. I was dreading it. There were two major passes – the Healy & Caha, with the main one being the Healy pass and the decent horrendous – hair pin bends is an understatement!!
After the shock of the drive we registered and went for food. Yes Ben – you would be so proud of me… ate Protein and lots of Veg. deciding best to keep the chips for after the race. We discussed plans and bikes (Barry you would have loved it as I didn't have a clue what they were talking about) and agreed that we would be happy to just finish it… Reckon they were all lying!!
Anyhow went to bed and got some sleep – well that was what I was hoping for! Woke up not well and to a lovely blood shot eye (not the look one wants!!)… Had an awful night and when I slept I dreamt in "part 1" that I slept it out for the race and "part 2" of the dream that I got a taxi around… both were very appealing when I eventually dragged myself up at 5am. Tried to get supplies to sort things out but nothing is open in Kenmare at that time strangely! Anyway rushed brekkie and headed to transition which was opening at 6.30am early to see if I could get some supplies! Thankfully someone had something (Yes which was legal – no EPO or time for a blood transfusion) so was sorted and began to get ready. Met a very nice chap beside me who knew Brendan (sorry Brendan no idea of his name but he was the image of you!!) and we discussed how well you did in Roth and how mad you were cycling to Kerry… oh yes… he was to do that with you too!!..
Then it was time to start!!!
Swim
They lured us into a false sense of security by telling us is was a lovely 16 degrees- more like -16 degrees.. ! Anyhow count down started and all hell broke loose There was just one wave of 250 of us so practiced my swimming over a few (not!) and did not stop (well maybe one or twice!!) Did have someone grab my foot a few times and thought that Mark Doyle had to be there but then realised that if he was he would probably be finished the swim at this stage!!!!
T1
Met Brendan's friend again… had a little chat (really need to stop these chats… Jenny I blame you for the last one in Lanesboro!!) Put on layers and off I went!
Bike
The first part was enjoyable with nice rolling hills and a few chats along the way. This suddenly stopped at Healy Pass. For those of you have done it you will know there is a long drag and then a very sudden steep climb at the top. It was here that things changed. As I approached with steamed glasses and could see nothing ahead of me I heard a voice go 1hr 44 mines – top 10 women…!That was it. Suddenly my C race became an A race and the competitive Shilling came back. This though did not help me on the decent as still crawled down and surprised I didn't cause a few pile ups behind me I was going so slowly. 6 switch-switch back hairpins to test your tour de France style descending technique on what can only be described as Ireland's answer to l'Alpe d'Huez's 21 switch-backs – thinking of you here Robert!!!The rest was up and down. More ups than down with us climbing the Caha Pass (legs really beginning to burn at this stage!) but was never so glad to arrive back to Kenmare…
T2
Not feeling well dashed to bathroom and thus the reason for 4 mins plus transition… here I contemplated finishing and then couldn't stop with the thought of being in the top 10 (I really have to be less competitive!!).
Run
DIED!! It was the most horrendous half marathon I have ever done. Rolling hills my foot. There were more up-hills than down and I have never drunk so much coke in my entire life!! Ever water stop I stopped and every hill I crawled up (probably would have been faster walking!!)… Ended up running back with a very encouraging guy and we kept each other going and passed over the finish line together. Thank you whoever you were. You were my angel on the day…
Finish Line
Bottom lip quiver and I was gone!! Had pre-warned both Jonathan and John that chance are I would cry at the finish line and I did not disappoint. John was not around but I think Jonathan may have seen me and took a U turn!! It was so emotional to pass that line …. I was a blubbering mess!!
I have to say it was one of the toughest races I have ever done and no wonder it is a National champ and series race… but thinking back now I loved it…. Will I do it again???!! Hopefully …. Someday…
Thanks to everyone for their lovely well wishes… to MT for your entry ( You rocked it last year and no doubt will be back next year to show us all how it is done.. you really are an inspiration to us all)..To Anna & her mum for the fab lunch after and to T3 for being such a great club!!
Next year you are ALL doing it…………………J