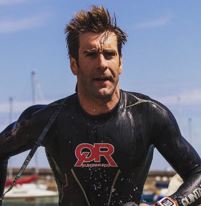 Gigi: Hi, My name is Guille (aka Gigi in Irish :)) I am Spanish. I started doing triathlons 10 years ago and I've fallen in love with the sport. I have raced every format and distance. Triathlon is so challenging! My background is swimming, so water is my happy place. One of my dreams is to swim the Strait of Gibraltar. As a certified swimming coach I will guide you to start your new journey in triathlon.
I will do my best in order  that you can reach your goals.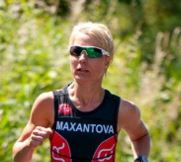 Tami. Originally from Czech Republic, Irish based athlete with over 15 years of racing experience, competed in 8 Ironman events-2 x sub 10h finishes,age group winner (IM Austria) many top 5 age finishes, 70.3 World Championship and Kona World Championship qualifier. Multiple Irish half-distance wins and many podiums placings ranging from sprint to Olympic distance.
I believe that every athlete is unique. There is not such a "one to fit all" training plan. I create plans based on athletes history, their current level and state they are right now. I emphasize an importance of every day feedback and build their sessions/plans based on that.
My philosophy is to prescribe/teach straight forward, simple and purposeful sessions. Prescription doesn't always need to be "complicated +fancy"
In my racing career I have experienced the challenges and demands that training for Triathlon brings.
I believe that balance is important. Therefore my approach is to coach athletes in a way that gets them ready at their best , while trying to keep the balance in check.
My aim is to help athletes to not only achieve their goals but also teaching them to understand the basic principles of training and racing.
I love what I do and I always give my best in each T3 session which I coach.
Certifications: ITU and TI certified coach; Personal trainer certified; Massage therapist certified