With the rescheduling of the Hook or by Crook, T3ers were split between that race and Mourne Olympic triathlon for the club championships this year.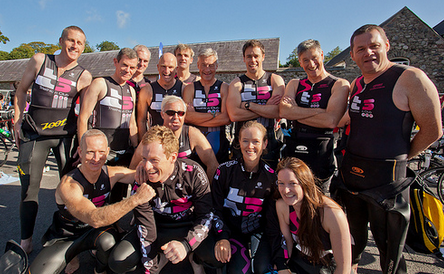 Up in Castlewellan Forest Park, Olympian Triathlon Club put on a great race again this year. Cahir O'Higgins led the T3 men home with a time of 2:24, with Ed Crotty further back in 2:29. In the women's race, Laura Shilling was first home in 2:37, and Zoe second in 3:17.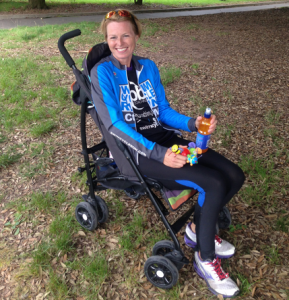 Meanwhile, down in Dunmore East, the T3 women were once again stealing the show. Marie-Triona Keane (pictured right, post-race) won the women's race overall in a very impressive 1:21, and Marie Boland was only two minutes further back to take third place overall. In the men's race, Mark Doyle beat Ryan Preston by just 18 seconds, both home in 1:23. The club dinner in Farm Restaurant was a great night out, well done to the organisers.