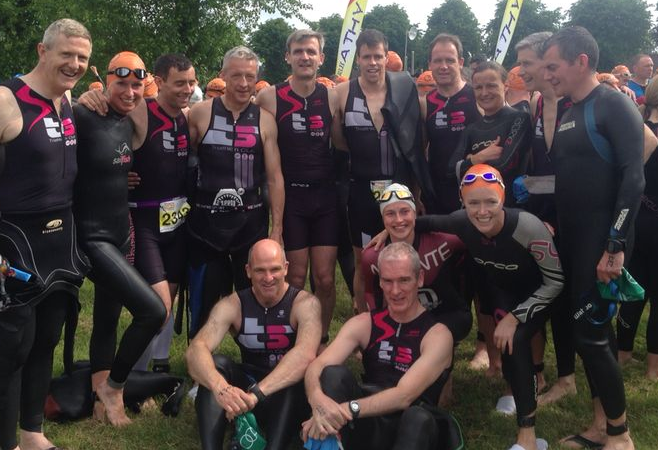 There was a great turnout for the first big race of the Irish triathlon season at a sunny Athy today.
Seventeen T3ers competed in the Olympic Distance, with Kevin Gilmore leading home the club in an impressive 2 hours 15 minutes. T3 Olympic distance results can be viewed here
In the Sprint Race, Marie Boland and Kim Doyle came in first and second in the women's race, and Junior triathlete Guy Boggan completed his first ever triathlon in a very fast 1:17, not the last we'll see of him!